Reunion Updates and News
If you would like to be added to the Hollister email list please send us a note including
your name and email address - click here to sign up and/or send us a comment.
---
2015 Reunion
USS Hollister (DD788)
Join the Holmes County, Ohio Reunion
Home of the world's largest Amish settlement.
September 22-27, 2015
At the Wallhouse Hotel, Walnut Creek, Ohio
Includes an extra/optional, day for sight seeing.
For Reservations: Wallhouse Hotel, P.O. Box 206, Walnut Creek, Ohio, 44687. Phone 1-800-824-2013.
http://www.wallhousehotel.com/
---
Reunion Photo Galleries
2013 Reunion Photos - Coming Soon
2012 Reunion Photo Galleries - Seattle, WA
Bremerton Memorial Service | Reunion / People | Seattle Tour / Scenery
2011 Reunion Photo Gallery - Minneapolis, MN
2010 Reunion Photo Gallery - Charleston, SC
2009 Reunion Photo Gallery - San Diego, CA
2008 Reunion Photo Gallery - Branson, MO
---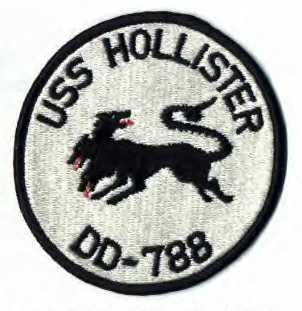 USS Hollister Reunion - Welcome Letter
USS Hollister Reunion information email series - 1st Issue
The Retired Enlisted Association Link: http://www.trea.org
The Hollister Reunion group annual dues for 2009 - $15.00.